Heating Issues for Heat Pumps, Furnaces, and More
Looking for experienced heating help in the Central Alabama area? Before you call the other guys, trust your home, business, or new construction project to the top-tier care of Active Air! Our professionals have been serving metro Birmingham and surrounding areas for over twenty years. Since our leadership began in the HVAC industry back in 1983, we've grown to offer a full suite of services for any domestic or commercial heating equipment. Without a doubt, all those years of service put Active Air's responsiveness, courteousness, and know-how head and shoulders above the rest.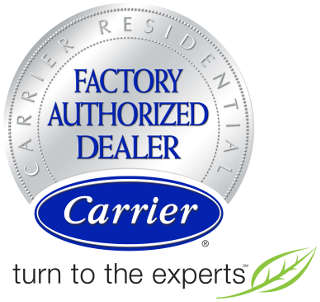 Agile, adaptable service helped Active Air earn the distinguished Carrier Authorized Dealer designation. Whether you need a routine residential check-up for your furnace or heat pump, or you need installation of large-scale systems for new construction, Active Air has an informed, helpful team to see your project through. Your free estimate is waiting! When you're ready, reach out today for easy answers to questions on heat pumps, furnaces, boilers, and more for residential, commercial, and new construction properties.
Fast Heating Help for Central Alabama Homes and Businesses
To be sure, it's easy to neglect your heating systems. Especially here in the Southeast, air conditioning is the priority for most of the year. But your comfort is our mission across the calendar year here at Active Air, and going just one night in the dead of winter without adequate heating can be beyond unpleasant—it can be downright dangerous. Make sure your furnaces, heat pumps, boilers, and other equipment are all up to the task of serving sensitive groups like infants and seniors who depend on reliable heat when the temperature drops.
Contact Active Air for your free estimate today.
Heating Issues? The Symptoms You NEED to Know:
No sooner had you switched over to heating for the season than the first issues arrived. Sound familiar? Once you catch one of the following problems from your system, reach out to Active Air!
Clicking, banging, or other unusual noises from your equipment
Unpredictable utility bills
Too many on-off cycles that fail to bring your home up to temperature
Blowing cold air
Persistent odor
Should any of those worries strike your heating equipment, it's time to call Active Air straightaway!

Troubleshooting Your Heating System Before Service
Whenever Central Alabama's coldest days do strike, you'll thank yourself for getting prepared early. Both common sense and a little extra DIY effort on the part of a home or business owner can save thousands when a cold snap comes to town. Keep the following in mind, and if you still don't see results, then reach for the phone!
First, it may sound simple, but triple-check your thermostat's settings. Make sure your furnace, heat pump, or other equipment is set to cycle on and off to maintain a comfortable temperature setting.
Secondly, take all necessary precautions to head outside and inspect your heat pump infrastructure if you have one. Fallen debris or dead plant life that's landed too close to intakes can hamper your unit's performance when you need it most.
Finally, and we can't stress this one enough, check your air filter. "Broken" or poorly performing heating equipment may well be the result of an old, clogged filter. Following inspection, if need be, replace your filter on the manufacturer-recommended schedule to extend your equipment's life and keep you comfortable.
If none of the above easy fixes solves your problem, then it's time to put Active Air's decades of experience to work for you. Reach out today for your free estimate!
Central Alabama Heating System Replacement and Installation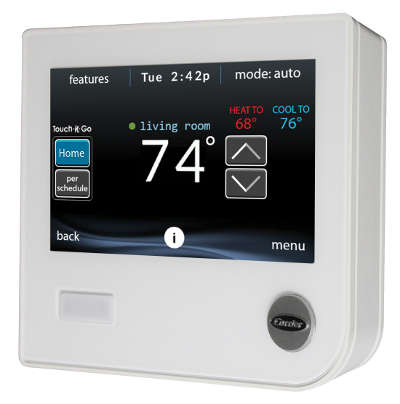 Active Air technicians have the training to get even the biggest heating system replacement and installation jobs done right the first time. What's more, Active Air pros have the integrity to honestly assess your need for new equipment—no more wondering if you're being upsold on heating capacity your home or business doesn't need. It's a big step forward to both replace older heating systems and to install brand new ones in their place. Whether you're a builder taking on new construction projects or you need to heat a small family home, Active Air is on-call for you.
Because of Active Air's extensive experience with commercial heating service, we can deliver industry-leading installation services for owners of businesses of all sizes. So, when in doubt, lean on Active Air honesty; we'll tell you whether or not a replacement is a necessity for your property. And if you decide to move forward with us, we'll be there every step of the way to handle the installation and get you back and up an running with minimal downtime.
Call or reach out online for your free estimate right now.
Heating System Maintenance Plans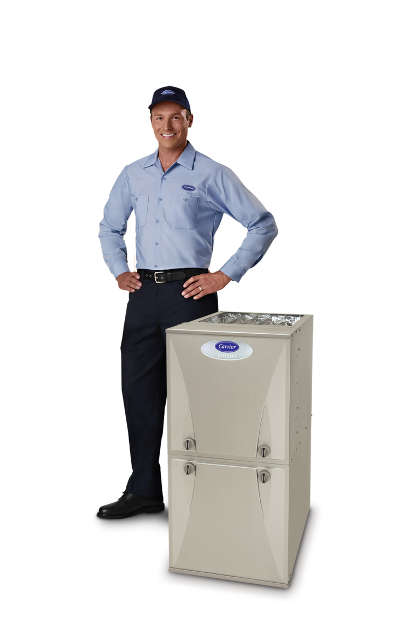 Nip heating problems in the bud. Common sense drives everything we do at Active Air, especially when it comes to maintaining your heating systems. Regularly scheduled maintenance plans are an industry standard for good reason. Our heating experts' eyes can pick out problems that might not be obvious at first glance. Whether it's time or money, we'll save you trouble down the road.
As your furnace, heat pump, or boiler grows older, a recommended maintenance schedule is critical to keeping it within warranty and extending its lifespan to the fullest. And isn't it worth maintaining your equipment when you're not relying on it in the chill of a freezing-cold night? No one misses their heating until they realize it's on the fritz. Don't get left out in the cold!
Unquestionably, benefits like maximum efficiency, lower operating costs, and longer service life are well worth setting up regular maintenance.
Schedule your service plan today!
Tune-Ups Make Heating Service Easy on You
Solve heating problems before they start. You can trust Active Air's professionals to tune-up your furnace, heat pump, boiler, or other systems from the ground up. Not only can our technicians clean and maintain your unit's parts, but we're also equipped to perform more rigorous tests that detect even the most minor wear and tear.
Your comfort is our top priority. Reach out to Active Air for your free estimate today.
Don't Burn Money: Finance Your Heating System
When an emergency strikes in the middle of winter or if you're just tired of dealing with halfhearted heating that always leaves you bundled up, Active Air's flexible financing options are the answer. You'll start saving immediately thanks to improved efficiency from your upgraded heat pump, furnace, or other equipment. Rather than suffer through another cold front with heating that can't keep up in your home or business, reach out. Our knowledgeable team can walk you through your financing options for the wide range of equipment Active Air can offer as a Carrier Factory-Authorized Dealer.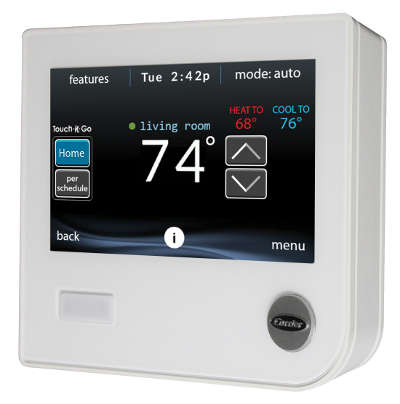 If your current systems aren't up to the task of heating your property, then it's time to consider upgrading. Get the right size and optimal efficiency for your home or business for the right price.
Contact us today to learn more about financing options with Active Air.
Heating System Warranties Made Easy
Active Air is proud to represent the quality of the Carrier brand as a Factory-Authorized Dealer. We're committed to bringing Central Alabama the quality, precision, and consistency of Carrier heating products. In addition to new Carrier equipment under warranty, we're happy to help our clients understand the coverage of any equipment we recommend for their property. By and large, most heating equipment warranties are easy to understand with a qualified professional partner like Active Air on your side.
Unless written otherwise, most warranties call for regular service that falls under an HVAC maintenance agreement. We're happy to help you follow through on those needs as an owner. Further, Active Air pros are always at the ready to answer questions and make sure you're compliant with your warranty to the letter. That's all part of our commitment to you!
Reach out to Central Alabama's hottest heating team today for your free estimate.
"Where's Active Air?" Our Heating Service Area:
Our convenient Calera location enables Active Air to serve the entirety of the Central Alabama area. For both HVAC emergencies and regularly scheduled maintenance, trust your property to the expert care of Active Air!